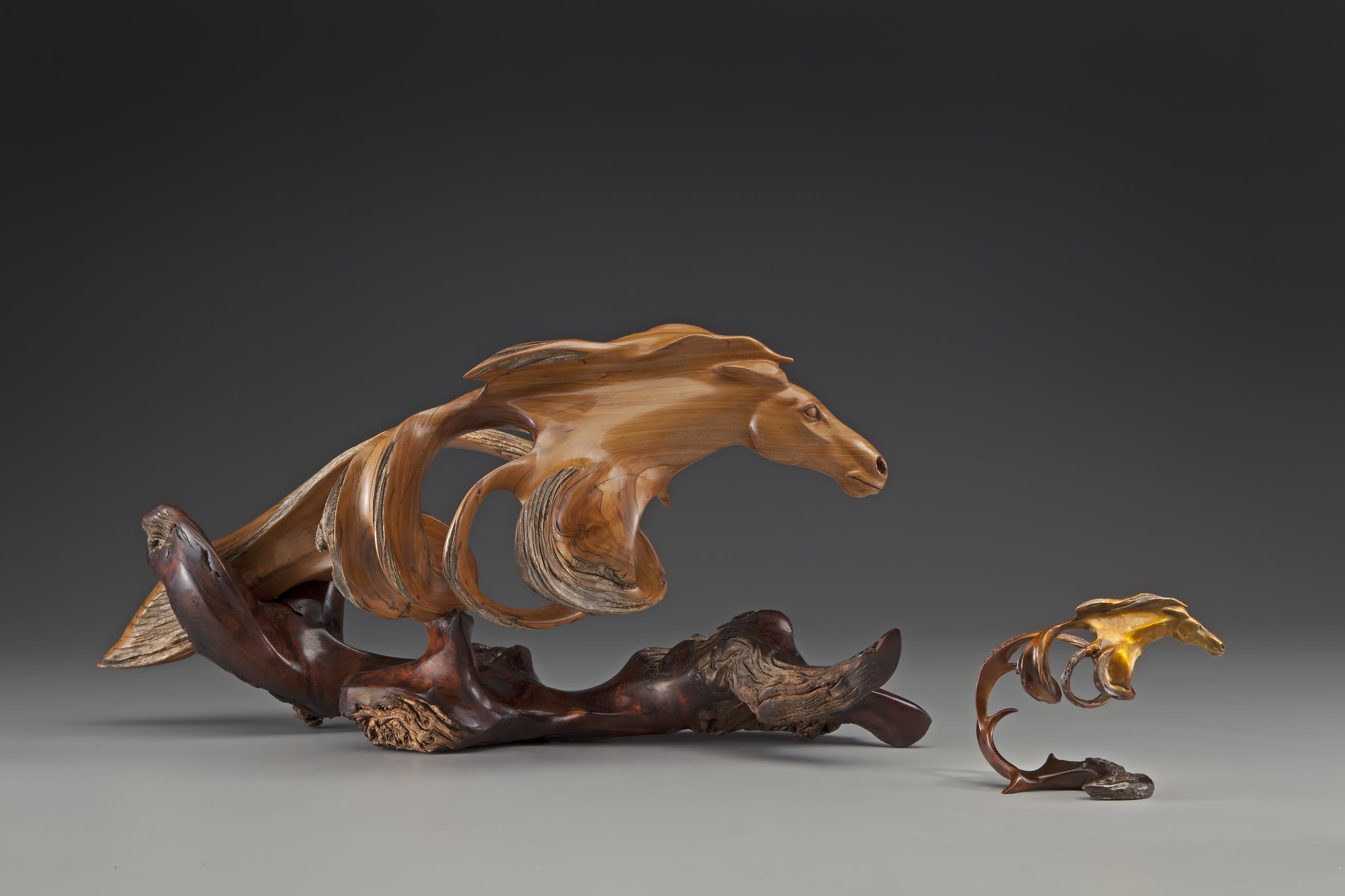 The original Above the Thunder H 10" next to the Bronze Collectible Series H 4"
Above the Thunder
Collectible Series
A miniature Bronze of Above the Thunder
(250 limited edition)
Price: $795
(Black marble plaque available - $50)



Above the thunder
above my pain,
beyond my reach
and pouring rain.

At times it seems
God doesn't listen,
although my eyes
with tear stains glisten.

Rest assured
He hears your prayers,
He is a God
Who really cares.


He wants to see you
change within,
ride with Him,
be freed from sin.

So by His grace
trust and believe,
in a raging storm
God will not leave.

The soul whose life
is given to
His Son, The One
who died for you.
J. Christopher White