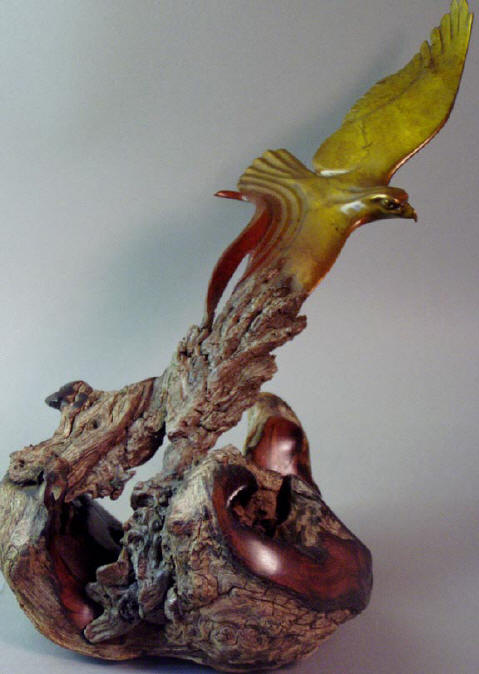 Bronzewood Eagle Dec '05 H 10",W 13", D7.5"
Bronzewood meld, bronze and west
Texas juniper on a mesquite base.
Purpose of the Wings 3
Out of the flames of affliction
I brought you at great length;
I bare you upon eagle's wings
over trials beyond your strength.
I did it for one reason,
to bring you unto Me.
Your eyes look on my promises,
but their fullfillment you can't see.
Your heart longs for the meager crumbs
of a kingdom cold and dark,
and cannot see the banquet
prepared inside My heart.
Communion with the most High God,
true abandon in His love,
is the feast the Lamb provided
when He shed for us His blood
and allowed us to come unto Him,
the purpose of the wings
He supplies through revelation
and the joy repentance brings.
for more information
about "Bronzewood"